Meet Our Team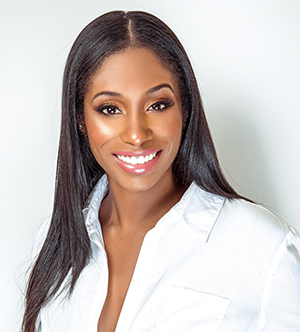 After spending 15 years as a New York City litigator, Jennaydra D. Jordan returned to her financial roots to help individuals, families and business owners realize their financial dreams. She is passionate about her career as a financial advisor because she combines all her talents and abilities to guide others in building a more secure future.
New 2nd paragraph: Prior to working as an attorney, Jennaydra worked for a Fortune 100 bank after graduating from the University of Delaware, Alfred Lerner College of Business & Economics. Thereafter, she attended New York Law School and graduated with a Juris Doctorate. While in law school, she was a member of the New York Law School Law Review and served as the First Vice Chair of the National Black Law Students Association. Jennaydra is a member of New York Life President's Council 2019, 2012 , New York Life Executive's Council 2020, 2022, Million Dollar Round Table (MDRT) 2019, 2020, 2021 and 2023 and the National Association of Insurance and Financial Advisors (NAIFA).
Jennaydra is a married mother of two boys and a former Mrs. New York United States and Mrs. Brooklyn America. In her spare time, Jennaydra is a silver star and life member of Alpha Kappa Alpha Sorority, Inc., Psi Lambda Omega Chapter. She also serves as the Financial Secretary for Jack and Jill of America, Inc., Brooklyn Chapter.
Jennifer has been a meticulous, task-driven Executive Assistant for Jennaydra since the beginning of 2022. She manages the administrative duties and client relations tasks, enabling Jennaydra to fully focus on the core of her business activities. Jennifer's role as an assistant started in 2020 when she became a Social Media Manager assisting a client with her social media platform.
Jennifer is a graduate of Kingsborough Community College with an Associates in Business Administration and a graduate of Brooklyn College holding a Bachelor's in Accounting.
Since 2018, Jennifer has vowed to learn a new skill every year. Whether it is driving, swimming, learning a new language or even an instrument. She has a willing desire to gain knowledge and develop skills to improve herself or her work performance. Jennifer is a married mother of two children.
*The Million Dollar Round Table (MDRT), The Premier Association of Finance Professionals, is recognized globally as the standard of excellence for life insurance sales performance in the insurance and financial services industry.
Council is an annual company recognition based on agent production from July 1 - June 30.